Van Richten's Guide to Ravenloft for Dungeons and Dragons drops on May 18th, and will retail for $49.99 (at the time of this writing).
This is GameMasters Van Richten's Guide to Ravenloft – First Look
Horror is the key theme to this book. To call it a campaign setting is selling it short. Ravenloft, as fans know, is made up of various Domains of Dread. The good majority of this book covers those various domains, but also gives pointers to the crafty Dungeon Master on how to flesh out (pun intended) those domains and even how to craft their own.
Contained also within these pages are various ways to create your own Haunted Hero with 3 new(ish) classes to choose from, Dhampir, Hexblood, and Reborn. You, of course, can also modify your existing character with Dark Gifts (gifts that provide a bonus to your character – at… a… cost…) so that they too will fit right in.
There is also a section more or less explaining what Horror is, and how to effectively run a horror campaign.
…and monsters. There are lots of fun monsters. Scary monsters! Horrific monsters! Slimy monsters! Drippy monsters! Monster monsters!
There are two covers: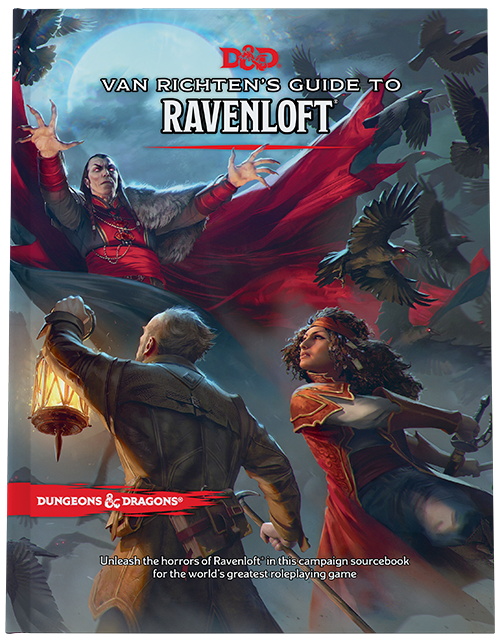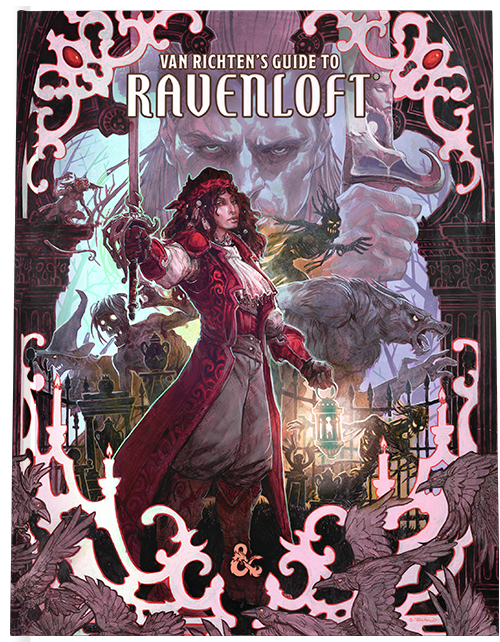 For an in depth view, take a look:
Fly around with your fangs out!